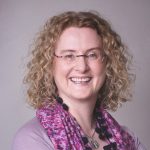 Anne Gooding graduated from Queen's University Belfast with a Bachelor of Dental Surgery Degree in 1990. She has worked with David Reaney Associates since 1992, gaining a wealth of experience in all aspects of General Dental Practice.Anne has always had a keen interest in Complementary Therapies and in 2002 she turned her attention to incorporating Holistic Therapies into her Dental Practice.
She studied Homeopathy, Acupuncture, Nutrition, Jikiden Reiki, Thought Field Therapy, and travelled to Dublin, London and Europe for training in Holistic Dentistry. Through her experience with Holistic Therapies she has the unique ability to view the person as a whole and treat anxious patients with compassion and understanding. She is a Mercury-free, Biocompatible Dentist, who incorporates Zirconia all ceramic restorations, into her daily Practice.
Anne is a member of the International Academy of Oral Medicine and Toxicology, The British Dental Acupuncture Society, the British Dental Homeopathic Association and the Faculty of Homeopathy, having received a Diploma in Dental Homeopathy with Distinction, following 3 years of study at the Royal London Homeopathic Hospital.
Anne regularly teaches Holistic Therapies outside her Dentistry and is involved with Peer Review Groups, sharing her wealth of knowledge with other like minded Dentists and Holistic Therapists.
Session chaired by: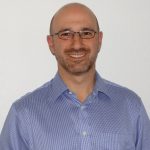 Dr Lee Kayne graduated in Pharmacy from the University of Aston and worked at the Royal London Hospital before undertaking a PhD in Molecular Biology and Pharmaceutical Sciences at the University of Nottingham, and a postdoctoral fellowship at Harvard Medical School in Boston, USA. Lee then returned to his native Glasgow, taking over from his father Steven as chief pharmacist of Freeman's Homeopathic Pharmacy.
Lee is the Chairman of the Scottish Homeopathic Research & Educational Trust, and is involved in both orthodox and homeopathic education as an Honorary Lecturer at the University of Strathclyde. He is also Pharmacy Dean of the Faculty of Homeopathy. Lee writes and lectures extensively worldwide and is the co-author of Homeopathic Prescribing: A Pocket Companion (2007), a project commissioned by the Royal Pharmaceutical
Society in London.
In 2008, Lee and Steven established Saltire Books, an independent publisher for the complementary medicine community. Their broad portfolio includes works by Frans Vermeulen, Linda Johnston, Jeremy Sherr and David Lilley.