Dr Jonathan Hardy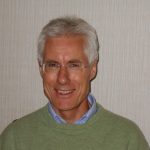 Jonathan studied Zoology at Oxford University and obtained an Honours degree in 1978. He then studied Medicine at Southampton University and qualified in 1984.
He became a member of the Faculty of Homeopathy in 1988 and since then has worked fulltime in Hampshire as a Homeopathic doctor. He has his own clinic in Havant in which several other complementary health practitioners work.
Jonathan sits on the Faculty Council as the Private Practitioners representative and was honoured to be elected a Fellow of the Faculty in 2010.
He practices classical Homeopathy, combining the time-tested traditional techniques with the exciting new methods developed by the well- known Homeopathic teachers of the last twenty years.
Session details:
Friday 4 November – Plenary Session
Time: 13:30
Room: Grand 1 & 2
Overcoming addiction