Dr David Lilley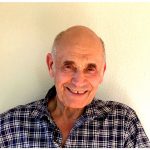 Based in South Africa, Dr David Lilley has conducted an exclusively homeopathic and osteopathic practice for the past 48 years. In 1994, he co-founded the first official homeopathic course for medical doctors in South Africa. In 1995, this course evolved into the South African Faculty of Homeopathy, of which he became the Dean [1995-2012].
Since 1999, David has lectured widely in the UK, and also in Ireland, Japan and Australia.
In December 2007, David retired from his private practice in Pretoria and moved to Cape Town where he currently conducts a small, select, practice and is concentrating on writing and lecturing. His first book Healing the Soul [volume 1 of 3 volumes] was published in November 2013 by Saltire Books, Glasgow.
Session details:
Friday 4 November – Plenary Session
Time: 17:15
Room: Grand 1 & 2
The Wolf: Scapegoat of Humanity